About Alex Ortiz
Unlocking the Possibilities of Real Estate with Alex Ortiz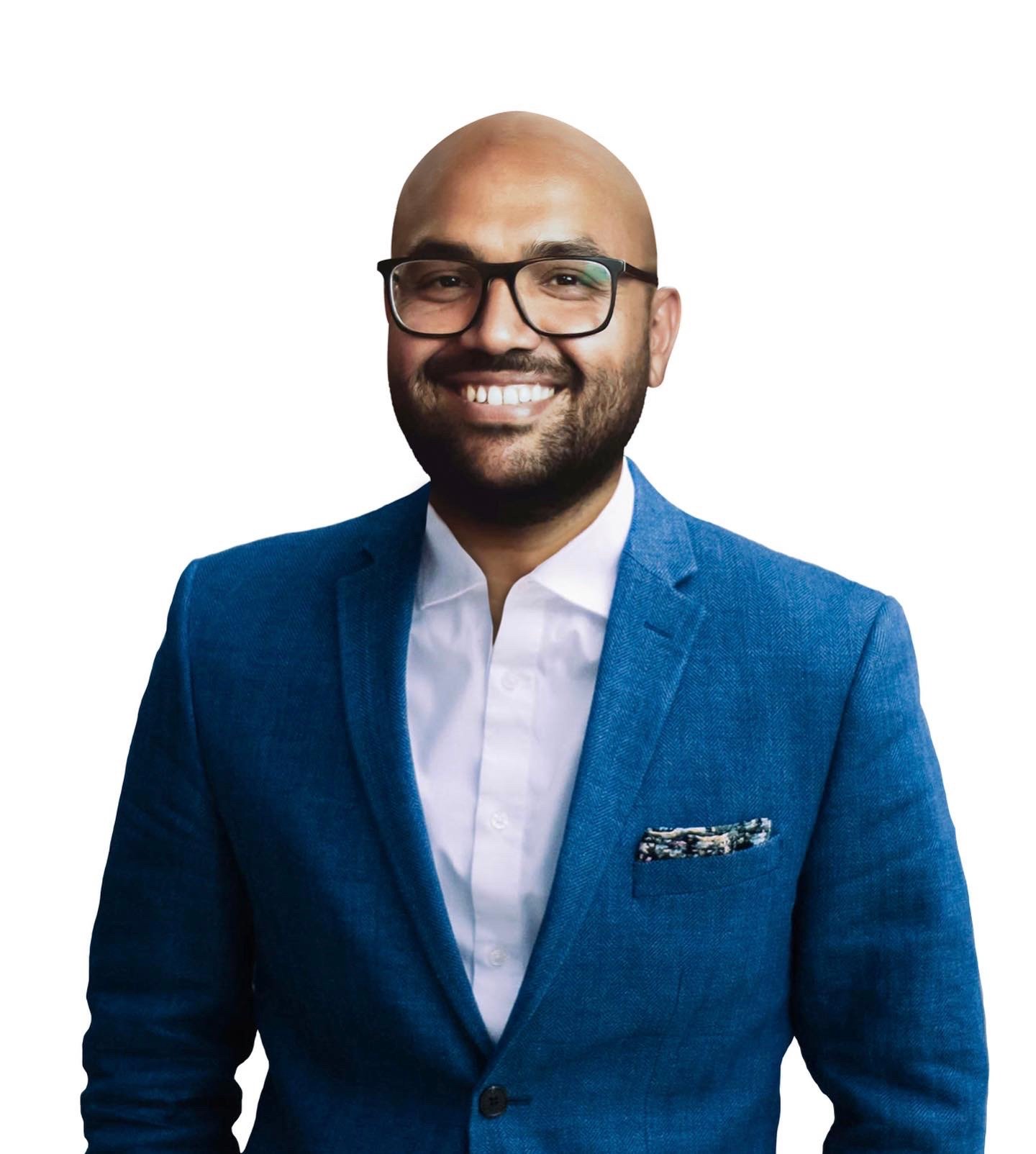 Your Trusted Partner in Home Buying & Selling.
Greetings and welcome to your go-to destination for all things encompassing real estate, home loans, and personalized mortgage solutions with Alex Ortiz Real Estate Services at Encore Real Estate. My journey in the vibrant world of real estate commenced in the auspicious year of 2001 as a diligent real estate assistant. Since then, my passion has been unwavering, constantly steering clients with grace and expertise through the complex pathways of home buying and selling.
In 2004, a significant milestone marked my career as I earned my Real Estate License, elevating my ability to assist in personal property transactions and embark on entrepreneurial adventures across a myriad of platforms.
My academic foundation, fortified with a B.A. in History from the prestigious University of La Verne, amplifies my commitment not just to the industry but also to our remarkable community. It is through nurturing meaningful relationships that I have blossomed into a consummate professional in both residential and luxury real estate sectors, adept at serving first-time homebuyers as well as veteran investors with discerning tastes.
What sets me apart is an unwavering dedication to understanding and fulfilling your unique needs in this ever-evolving market landscape. Be it securing swift cash offers, guiding newcomers on the threshold of homeownership, or spearheading lucrative commercial real estate investments, I am here to pave a smooth path for you.
My mission transcends beyond transactions; it is about crafting experiences that are seamless, enriched with deep market insights, mortgage proficiency, and a robust understanding of investment dynamics. Allow me to be the trusted advisor in your real estate journey, promising a partnership rooted in professionalism, expertise, and a deep-seated respect for your aspirations.
Dedicated to an honest and friendly service
With profound gratitude to friends, family, and valued clients, I've reached this point. Together, we'll unearth exceptional properties, strategize profitable investments, and transform real estate aspirations into tangible achievements. Welcome to a partnership driven by your goals and powered by my unwavering commitment.

Reliable Communication
Weekly check-in calls to make sure that your needs are met and questions are answered.

Smooth and Fast Close
On a tight timeline or want to beat out other offers? With our expert team we can close in as little as 10 days with a loan!

Vendor Network
Rely on our vetted list of preferred vendors so that you can relax while we take care of photography, furnishing, staging, painting, plumbing, electrical and much more.

Persistence
Getting your offer accepted and your home sold for the highest price is our #1 priority. We work hard so you don't have to.

Authentic Relationships
Our motivation comes from striving to exceed our client's needs and expectations.

"Working with Alex Ortiz on our first home purchase was an incredible experience. His honesty and dedication were apparent as we navigated the real estate market in the High Desert and Inland Empire. Alex always encouraged us to keep searching until we found the perfect home, which we did in East Hig
…
hland. His expertise was invaluable, especially in negotiating closing costs to reduce our interest rate. For anyone looking for a knowledgeable, trustworthy, and committed real estate agent, Alex is the go-to professional. Highly recommended for a seamless and successful home-buying journey."

"Alex Ortiz was awesome in helping us buy our first home. He showed us many houses in the High Desert and Inland Empire. We found the perfect one in East Highland. Alex was super honest and patient. He knows a lot about homes and even helped us with closing costs to lower our interest rate. Our famil
…
y is really happy with our choice. The house has plenty of space for us to grow, and our three corgis love it too! We're super thankful for Alex. He's the best realtor for anyone wanting to buy a home."

"I met Alex Ortiz at an open house, and I'm glad I did! I was buying my first home, and I didn't know much. But Alex was awesome. He always answered my calls and emails fast. He helped me understand everything. The best part? Alex and his team helped me get closing costs. If you're thinking of buying
…
or selling a house, I really think you should call Alex. He knows his stuff and will help you out a lot!"

"I've known Alex Ortiz for years, having met him through mutual friends. When our landlord decided to sell the house we were living in, in Pomona, it was Alex who came to our rescue. Initially, my wife and I considered renting another place, but Alex, with his vast experience, showed us the benefits
…
of buying the rental we were already living in. He took the time to guide us through the entire process, explaining the intricacies of loans and ensuring we understood the value of the deal we were getting. Alex meticulously ran all the numbers for the loan and the home's value, ensuring we were making a sound investment. His years of experience working with sellers, buyers, and off-market deals made him an invaluable asset to us during this journey. Today, we are still reaping the benefits of his expert guidance and feel truly blessed to have had him by our side during such a pivotal moment in our lives. I wholeheartedly recommend Alex Ortiz and look forward to referring him to others in the future. His professionalism, expertise, and genuine care for his clients are unparalleled."

"Working with Alex Ortiz made our real estate experiences way simpler. He's a pro at buying, selling, and giving advice on property and trusts. He was a huge help when we were dealing with our Upland property and rentals in the Bay Area. What's cool about Alex is that he doesn't give one-size-fits-al
…
l advice. Instead, he really gets what you need and tailors his suggestions. In the big world of real estate, Alex truly stands out. If you're looking for someone who knows their stuff, Alex is your guy. Definitely recommend!"

"Exceptional Selling Team Encore Real Estate Broker Bryant Rueckner and Real Estate Agent Alex Ortiz Review: I recently had the pleasure of working with Encore Real Estate Broker Bryant Rueckner and Real Estate Agent Alex Ortiz as my selling agents for my condominium located in Ontario Ca. First an
…
d foremost, Bryant and Alex had extensive knowledge of the local real estate market. They provided valuable insights into pricing strategies, current market trends, and effective marketing techniques. Their expertise enabled a competitive and realistic asking price, attracting potential buyers, and maximizing the value of my property. When it came time to show my property, Bryant and Alex provided exceptional marketing services; showcasing my property in the best light possible from professional photography and compelling property descriptions to targeted online and offline marketing campaigns; to ensuring maximum exposure and generating significant interest in my condominium. Their marketing efforts undoubtedly played a crucial role in attracting a wide range of potential buyers. Throughout the entire selling process, Bryant and Alex maintained constant communication and kept me informed every step of the way. They provided regular updates on showings by calling or texting me. I always felt well-informed and confident in their abilities to represent my best interests. Bryant and Alex demonstrated excellent negotiation skills, advocating for my interests throughout the entire process. They skillfully navigated offers, providing valuable guidance and advice to help me make informed decisions. Their dedication to securing the best possible outcome was evident, and I felt confident that Bryant and Alex succeeded in achieving the most favorable terms on my behalf. As such, within one week of listing my condominium, I received serval offers beyond the original list price. I wholeheartedly recommend Encore Real Estate Broker Bryant Rueckner and Real Estate Agent Alex Ortiz to anyone in need of a selling team. Their professionalism, expertise, and dedication to achieving exceptional results make them a standout. They will guide you through every step of the process, ensuring a smooth and successful sale. Thank you, Bryant and Alex, for your outstanding service, and for surpassing all my expectations. Selling my property was seamless, thanks to your expertise and dedication. Sincerely, Jim Enriquez"

"I've known Alex Ortiz for over 20 years. He helped my boyfriend buy a house in San Bernardino in 2020 and the value has definitely gone up! He also helped my parents sell a house in Victorville. When I was trying to find a house, Alex was always excited to take me to any and every house I wanted to
…
see, and I made him take me to several houses. I always worried he would be upset I was wasting his time but he never made me feel that way. He was so encouraging through the whole process. I always recommend Alex!"

"Alex is a great realtor. He helped me and wife with home search and knows the industry inside and out. He answered all of questions and connected us with all the right people. Couldn't be happier with my decision to work with him. Thank you, Alex!"

"A few years back, Lavonne Benyola from Chicago Title introduced me to Alex Ortiz, setting the stage for a collaborative and fruitful partnership. Together, we have facilitated the home buying process for numerous clients in Ontario, San Bernardino, Los Angeles, and surrounding Southern california ar
…
eas, adeptly serving both English and Spanish-speaking buyers. Alex embodies professionalism, demonstrating a deep understanding of the real estate landscape in every transaction we've handled together. His reliability is unmatched, always showcasing a readiness to go the extra mile to secure the best outcomes for our clients. What stands out is Alex's genuine care for the clients we serve, always prioritizing their needs and working tirelessly to ensure their satisfaction. His expertise, coupled with a personable approach, makes the home buying journey not just successful but truly enjoyable. I wholeheartedly recommend Alex Ortiz for your real estate needs. His dedication and professionalism guarantee a smooth and rewarding home buying experience."

"She is a very professional person with a lot of experience. I recommend her. She helped me a lot. I appreciate it."